Folks who have known me for a while know my huge love for the band, Rough Trade.
This early tune of theirs "Take Me", is one of my favourites
The first time I heard them in the early 80's, I thought lead singer, Carole Pope was a black woman. She was soulful, edgy, raw…she HAD IT, and I was hooked…big time.
This band opened me up to sexuality, raunchiness, edginess, brilliant lyrics and true talent. I was in LOVE. I am a true fan of this Canadian band and tonight, they will be performing their entire 2nd album "Avoid Freud" at the Phoenix in Toronto.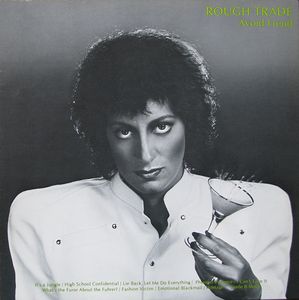 YES, I've bought my ticket, and I am as excited as I was when I was a teenager.
It will be a joy to sing all those tunes again, and hangout with my "besties" LOL!
There are still tickets available, but unfortunately the VIP tickets to meet the band are not.
But as the old days, I will do my best to stay close to the STAGE DOOR…
Check out the review of this epic concert, coming soon