This week we lost another pioneer and legendary MC of Hip Hop. He was an original member of one of my favourite hip hop groups, Malik Taylor aka Phife Dawg, of A Tribe Called Quest.
I don't remember when I first heard them, but their beats influenced my love for hip hop music.
It's jazzy like, with a taste of funk, and smooth like butta'. It was different and I soaked it up
MC Phife Dawg had some of the greatest lyrics:
"When's the last time you heard the Phife was sloppy/ Lyrics anonymous you never hear me copy"
"Me sweat another, I do my own thing/ Strictly hardcore tracks, not a new jack swing"
"Mr Energetic, who me sound pathetic/ When's the last time you heard a funky diabetic?
Like no other Phife….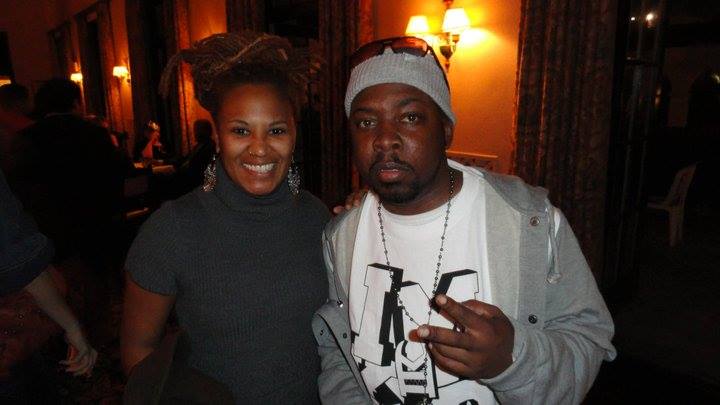 I was lucky enough to meet Phife Dawg about 5 years ago in L.A., backstage at "Word Revolution: A Celebration of the Evolution of Hip-Hop,". He was ever so sweet, with a down to earth energy, and a openness to others. Funny enough, he was definitely shorter that I thought he would be. Nonetheless, the evening was amazing. Comprised of great performances by Naughty by Nature, Arrested Development, Everlast, DJ Jazzy Jeff with Chrisette Michelle and of course Phife who performed "Check the Rhime". He rocked the rhymes so comfortably on stage. He was smoove like that.
Upon writing my dedication to this lyrical genius, I came upon this viz of Phife Dawg spitting freestyle, supposedly one week before his death. Da man killin' it!

5ft MC, you will be missed by so many of us, but your rhymes, rhythms, and undeniable lyrical flow will be everlasting. R.I.P Phife